An online Christian cleric and minister, Ekene Bob-Ekechukwu, have taken to his Facebook wall a few hours ago, to predict redemption in Imo State.
Ekene Bob-Ekechukwu, who is popularly known in Imo State blogosphere, for his 82 prophesies at the beginning of the year 2021, of which more than half has already come to pass, in a subsequent post a few minutes ago, called on every Imolite to embark on prayers by 12 noon, as he declares that the state will be redeemed.
Imo State have been battling insecurity in recent times, which has cost so many lives and property, of citizens and security operatives.
Ekene Bob-Ekechukwu has joined in other ministers, who have prayed for peace and liberation in the state, at the current period of apprehension.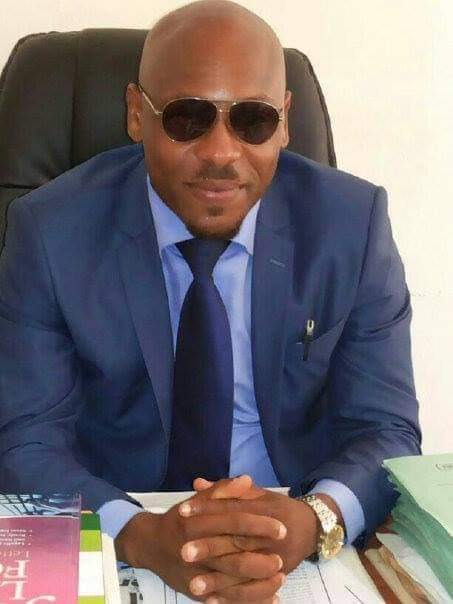 His article reads as follows:
"By 12 noon today I call upon all indigenes of Imo wherever they are to stop whatever they are doing to recite Psalm 109 three times then say: "Heavenly Father, break the sceptre of wickedness in our land".
"Don't forget that the LORD shall redeem Imo 13 days from now. Do this for you and your loved ones to be free.
"Our salvation is very near. Imo must be free!"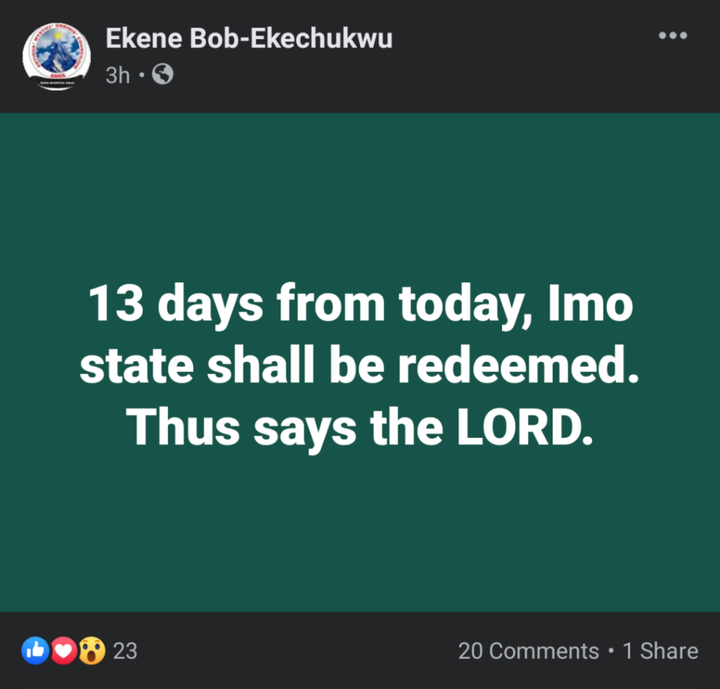 To see Ekene Bob-Ekechukwu's predictions for 2021, and the ones that have come to pass, visit HERE